The Nature Trail was founded by a lady named Laurie  with a love for rabbits and a friendly personality.
Her mission statement for her rabbitry, as posted as her blog, was this:
My mission for The Nature Trail Rabbitry is to create a herd of Holland lops that has the genetic consistency to produce rabbits that reliably conform to the standard, emphasizing short, fat ears, round heads with curvature, short, fat bone, and very full hindquarters, and that are consistently competitive on a national level.
This was the "About Us" page that Laurie posted on her website.
The Nature Trail Rabbitry was begun in February 2003 when our first two litters of Holland Lops were born and I absolutely fell in love.  I originally had two breeds of rabbits, but soon found that the Holland Lop had captured my heart.
The first year as a Holland Lop breeder was a busy one for us.  My husband and I built a small barn and 42 holes (cage compartments).  I learned how to breed and how to build kindling boxes.  I attended a number of shows and talked with lots of breeders (special thanks to Mary and Garrett Justice who gave me a great start).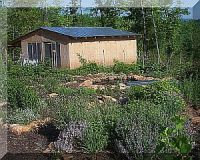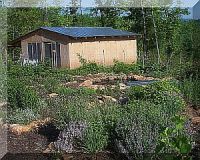 In the latter half of 2004, we expanded the rabbitry to 64 holes.  I thought the rabbitry would be so spacious.  Boy, was I wrong! Within a month of hanging the new cages, every one of them was full and I had a bunny living in a large breed carrier.
In early 2005, my barn had a population explosion when I purchased 36 wonderful bunnies from Valerie Harrell of Mountain's Bunny Farm.  Valerie decided to get out of bunnies after ten years.  I wanted to keep almost every one of these beautiful bunnies, but had to settle for half of them, due to space constraints.
In late 2005, I made the tough decision to reduce my herd dramatically.  I felt that it was time to tighten my gene pool and begin to work on producing predictable results.  I also wanted to reserve more cage space to growing out juniors so that I could keep them long enough to evaluate their potential.
My herd suffered great losses during the summer of 2007 due to a combination feed and water problem.  My herd went from 134 to fewer than 40.  I went ahead and sold rabbits as scheduled and further reduced my rabbitry to about 2 dozen adults.
The year 2007 was both my best and my worst years.  I suffered the terrible setback with the rabbit deaths and lack of breeding.  But I also had my best regular show at the NCRBA Convention with all four Best of Breeds, 1 Best Reserve In Show, and 2 Best In Shows.  I also had my best national show to date when GC The Nature Trail's May was best opposite broken (her grandson bred by Roman Kulesza was best broken).  I won the NCRBA sweepstakes for the second year in a row.
The rabbitry is located just 4 miles into Virginia, 15 minutes north of Mt. Airy, NC, and one hour north of Winston-Salem, NC.  The rabbitry overlooks the last valley before the Blue Ridge Mountains and has a view of the Blue Ridge Parkway in the distance.  It's part of a family community that consists of the home of my sister and her family, of my parents' home, a home for my nephew and his wife and son, and, in the house at the top of the hill, our home.
Although my husband Andrew is allergic to rabbits (something we found out a little too late!), he helps me greatly with building, carrying, picking up supplies and disinfecting (something I'm allergic to).  Sometimes the babies are just so cute, he can't help himself and holds them anyway—paying the price later!   I couldn't do this without his help.
I have developed a fascination with rabbit color genetics.  Determining the genotype of my rabbits as well as the phenotype is solving a fun puzzle to me.  I keep extensive records, attempting to identify as much of the ancestor genotypes as possible.  Determining which buck to breed with which doe is central to breeding for continually better results in the offspring.  I keep a running list of my next breeding plans and revise it constantly as rabbit characteristics become apparent and breeding results are available.
When I'm not working with my rabbits, I'm working on my business, Laurie's Cobalt World, where I sell quality cobalt blue glasses, cobalt blue glass serving dishes, cobalt blue glass accessories, and cobalt blue glass home interior gifts.  As you can tell, I have a thing for cobalt glass!
I have a second hobby, which is ballroom dancing.  Andrew and I have been dancing for over a year.  We enjoy waltz, rumba, fox trot, cha-cha, swing, tango, and a little bit of samba.  And of course we love Dancing With The Stars!
I  hope you will enjoy my site and will come back often.  I add something new almost every week.  And please find me at a show and tell me who you are.  I'd love to see your rabbits and show you mine—no purchase required!
Laurie Stroupe
Member, American Rabbit Breeders Association
Member, Holland Lop Rabbit Specialty Club
Member, North Carolina Rabbit Breeders Association
President, Virginia Highlands Rabbit Club
Member, Sandhills Rabbit Fanciers
Member, Classy Country Hollanders
What's Laurie up to now?
 "I just accepted an invitation to go to graduate school at Western Carolina University. I will be studying school psychology for 3 years. We still have GC The Nature Trail's LaForge. He still has a gorgeous body and his head is better with age, of course. Some may remember my daughter Anna, who often traveled with me. You'll be surprised to know that she starts high school next year. You may also be surprised to learn that I am a grandmother now, too."  — Early 2011.
August 2009 Update:
It's been a year since I first announced that I was getting out of rabbits. Of course, it took a while to actually clear out the rabbitry. I got a couple of offers to buy the rabbitry out intact, but I had already sold some of my best rabbits by that time.
I had thought that I would need to advertise, but I mentioned it to my local club and that's all it really took.
The barn is now a very deluxe chicken house. We've yet to unhang the cages. We need to get them out of there while they are still serviceable. I plan to offer them for sale for $5 per hole, with j-feeder, while they last. Maybe if someone contacts me about the cages, it will light a fire under us and we'll get them out and sprayed off. They are very nice cages. We made them ourselves with built-in hayracks.
Several of my rabbits went to Janice Jones of Willow Walker Wabbits. She's showing (and has granded) The Nature Trail's Andrew, a very promising then-pre-junior that I named after my husband. I think Lydia, named for my middle daughter, is also doing well.
I really enjoy getting a recap of the shows that Janice goes to. It's almost as good as the real thing – especially considering I don't have to pack or unpack anything but still get to celebrate how well the rabbits did.
We still have three rabbits in the house. One is my youngest daughter's Jersey Wooly. We keep trying to get to a local show just to say hello and let her show her doe (though I suspect she's overweight – I sold my scale).
LaForge belongs to my middle daughter. He was one of my first grand champions. He still looks good.
Rio is pampered in every way. He's loving tomato season. He's always been one to relish his food. He's relished it up to an unshowable weight, I'm sure!
He did go visit Janice earlier this year and has some new offspring. So if you see pedigrees with GC The Nature Trail's Rio as the sire, born long after I got out of rabbits, it's okay.
I still answer lots of rabbit questions, nearly daily. Some are quite comical, like the woman who didn't realize a rabbit might be able to hop up her staircase.
I try to stay up with what's going on in the rabbit world by skimming through the magazines. I also check out rabbit websites that ask for links on Precious Pet Rabbits (though I'm notoriously behind on working on those, I'm trying to do them as they arrive while I can).
That probably causes the most sense of loss for me. I read sites where folks are just getting started or just having their first wins or have babies in the nest box and I wax sentimental.
However, I know that it was the right decision for me. I've been working on Laurie's Cobalt World since February a year ago. It keeps me busy. It's very hard now to see how I ever fit all of those rabbit hours into my life.
And although I no longer create rabbitry websites, for the most part, I am busy creating sites for commercial businesses. I definitely cut my teeth on rabbitries, but I've made myself take my craft up to a higher level. I'm grateful to have taken a useful skill out of my hobby.
(The Nature Trail website is still up, though not modified as I had once hoped. I would like to leave it up as a resource, as long as it continues to pay for itself through advertising.)
We are still ballroom dancing, though not quite as much with the tight economy. Andrew and I have helped the instructors in two dance workshops and "share" a dance step every third week at dance practice (alternating with two other couples). We are frequently told that we have really done well or have really improved since last year. We love it.
I will become a grandmother for the first time over the next few weeks. Last night, I attended prepared childbirth classes with my daughter and her husband. Oh yes, there's been a wedding in my life, too.
Did I make the right decision? Definitely. Do I miss it? Sometimes. Will I get back into rabbits someday? Very unlikely. Life is very short and there's so much I want to experience before it is over.