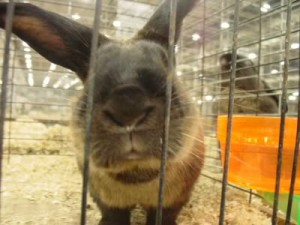 Thanks for visiting the Nature Trail!  Your comments, questions, and suggestions are welcome.  To send them, please use the form below.
If you would like to submit a photo for the Cute Bunny Photoblog or a rabbit-related article, please visit this submission form.  You can also learn how you can support our work here.
We DO NOT currently have rabbits for sale. 
If you live outside the United States, we can NOT help you import rabbits to your country.  I wish I could help, I really do, but please do not ask.  If you are interested in having rabbits shipped to you, visit this list of breeders I know of that will ship Holland Lops overseas. :)
By using this form, you are contacting Ellyn or Toni, not Laurie.  Laurie wrote many of the articles on this website but the Nature Trail is owned, designed, and managed by Ellyn, with some help from Toni.  We are happy to help you with your rabbit care questions!
Again, thanks for your visit!
[si-contact-form form='3′]