Rabbit, Horse, Dog, and Small Business Websites and Marketing Materials
We are no longer doing web design work.  Please enjoy our past projects!
"I thought the process of building the site went amazingly well! As a complete novice in the world of computers I had no idea what to suggest or ask or recommend, and didn't have a clue how we would figure it out between us from so far apart! Thanks to you asking the simple questions you asked to get us going and jumping in and creating a banner out of your own ideas to show me really helped to get me started…" – Karen of Pinewind Farm
"Ellyn did a great job creating my super cute website for a very reasonable price.  She was very helpful in getting me set up with my email and was instrumental in getting my name out there.  Within days of the website going live,  I had customers and sold rabbits right away.  I highly recommend her services."  -Cari of Red River Rabbitry
Custom Pedigrees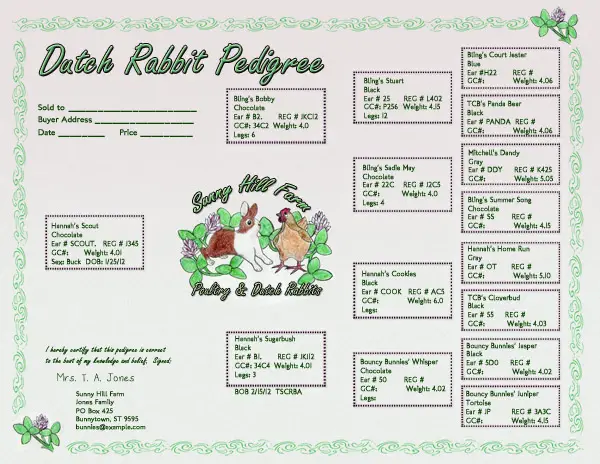 Banners I've done:

Business Cards I've done: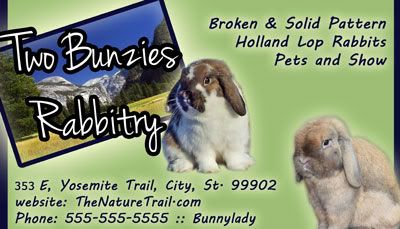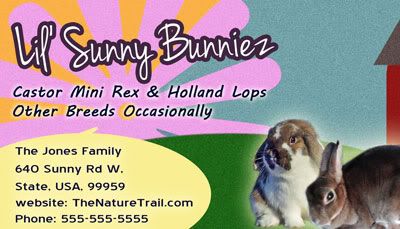 Websites I've done:
Please email for custom packages and quotes.  Features include your own .com, free hosting, email @your domain, fully custom design, content writing, SEO, analytics and more.  Click a screenshot to visit that website.
Websites I've done:
 Logos We've Done: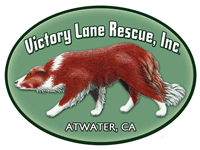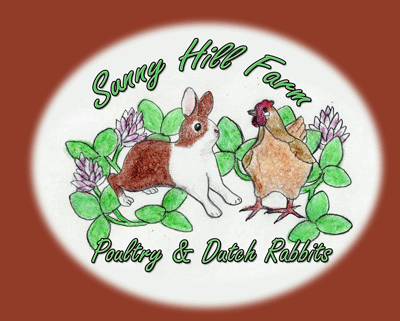 Save
Save