Big news!  We are now offering custom pedigree designs!  Classy or cute pedigrees customized to your desires.   We can deliver you an MS Word template featuring hand-drawn bunnies or a logo, ready for you to add in your rabbits' data and reproduce as many times as you want.  You'll not only spice up your pedigree binder, but impress nearly bunny buyer!
Our artist is also experienced in drawing other farm animals, so we can do a pedigree for different species as well.  Current price is $30.
Fill out the form below to place your order.
Here are some samples.  Click to enlarge.
We can also build websites, design business cards, and more!  
Banners I've done: 

Business Cards I've done: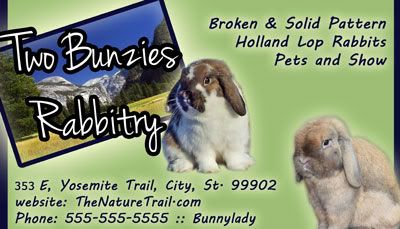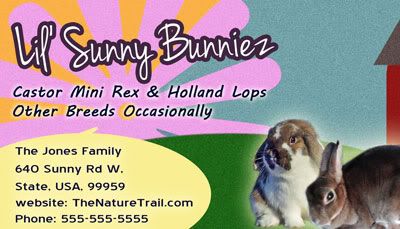 Websites I've done: 
Please email for custom packages and quotes.  Features include your own .com, free hosting, email @your domain, fully custom design, content writing, SEO, analytics and more.  Click a screenshot to visit that website.
 Logos We've Done: 
Hand-drawn logos cost a bit more because I have another artist or two that helps with them.