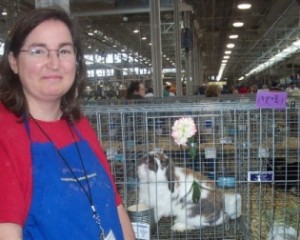 First Place At Convention With A Home Grown Holland
 October  2005
ARBA National Convention Show

Indianapolis, Indiana
Judge:  Heather Litchfield
You can learn more about Rio HERE.
 Several of my best Hollands were in terrible coats for Convention 2005 and I had to leave them at home.  Almost all of my senior does had already started having kits, which meant that most weren't at their peaks, and only one of my juniors that I had bred especially for Convention turned out well.  And with  all of my senior bucks being young (the oldest was just over 13 months old), my expectations for Convention were extremely modest.  I hoped that a few would be placed with a number.  I could be happy with that, I told myself.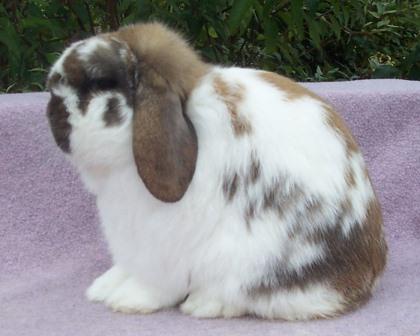 I almost didn't take Rio to Convention.  He'd been molting for awhile and hadn't even been to a show in weeks.  But, I had made the mistake at Nationals of not showing him and I didn't want to make the same mistake twice.  So I checked his fur one last time and found that he was close enough to done to go with us.  By Sunday, his fur was looking very good and I was glad that I had brought him.
Rio has a huge head with the biggest cheeks I've ever seen.  He's got heavy bone and a wide, smooth body.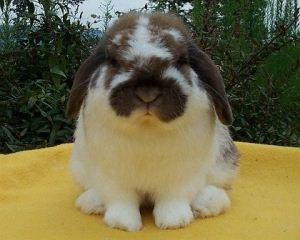 He was just under one year old at the time of Convention.
I ran rabbits most of the day of the judging, moving from table to table as each was in need of runners.  I tended to stay at the solid senior buck table, though, because I had brought none to show and it was less stressful for me there.  But a break was called and I noticed that the broken senior bucks were getting close to  wrapping up.  On my way back from break, I checked on Rio and saw that he was still out of his coop.
So I thought it was time to see if he was still on the table or to see if he had at least placed with a number.  But by the time I got to the judging table, they were finished.  I caught up with a group walking off and asked who won.  "We don't know," they fibbed.  What was the ear number?  Another fib.  Since my bunnies all start with NT, I knew I could rule Rio out right away with the ear number.
So we talked behind the group going to put the rabbit back into his coop.  Then I heard someone at the front of the group say, "Well, he has a flower on his coop."  That's when I knew that it really was Rio who had been placed first.  I could not believe that I would actually be taking a leg home from Convention!  Out of 111 broken senior bucks, Rio had risen to the top.  I was so proud of him.  I was so fortunate to be surrounded by friends who could celebrate the win with me.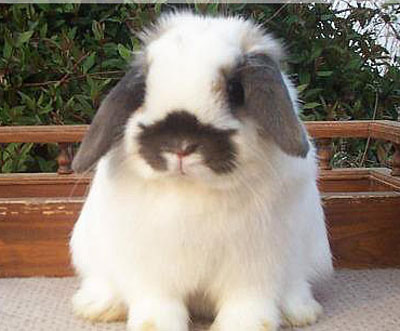 As an added bonus, I found a #2 sticker on The Nature Trail's Trevor's coop a little later when I was feeding hay.  And I watched as The Nature Trail's May was placed 7th.  Three more rabbits were placed with numbers:  The Nature Trail's Hillary was 18th, The Nature Trail's Gina was 19th, and my black doe The Nature Trail's Roxie was placed 11th, after being dinged for stray white hairs.  Indy was my second Convention.  I'm pretty happy with it!